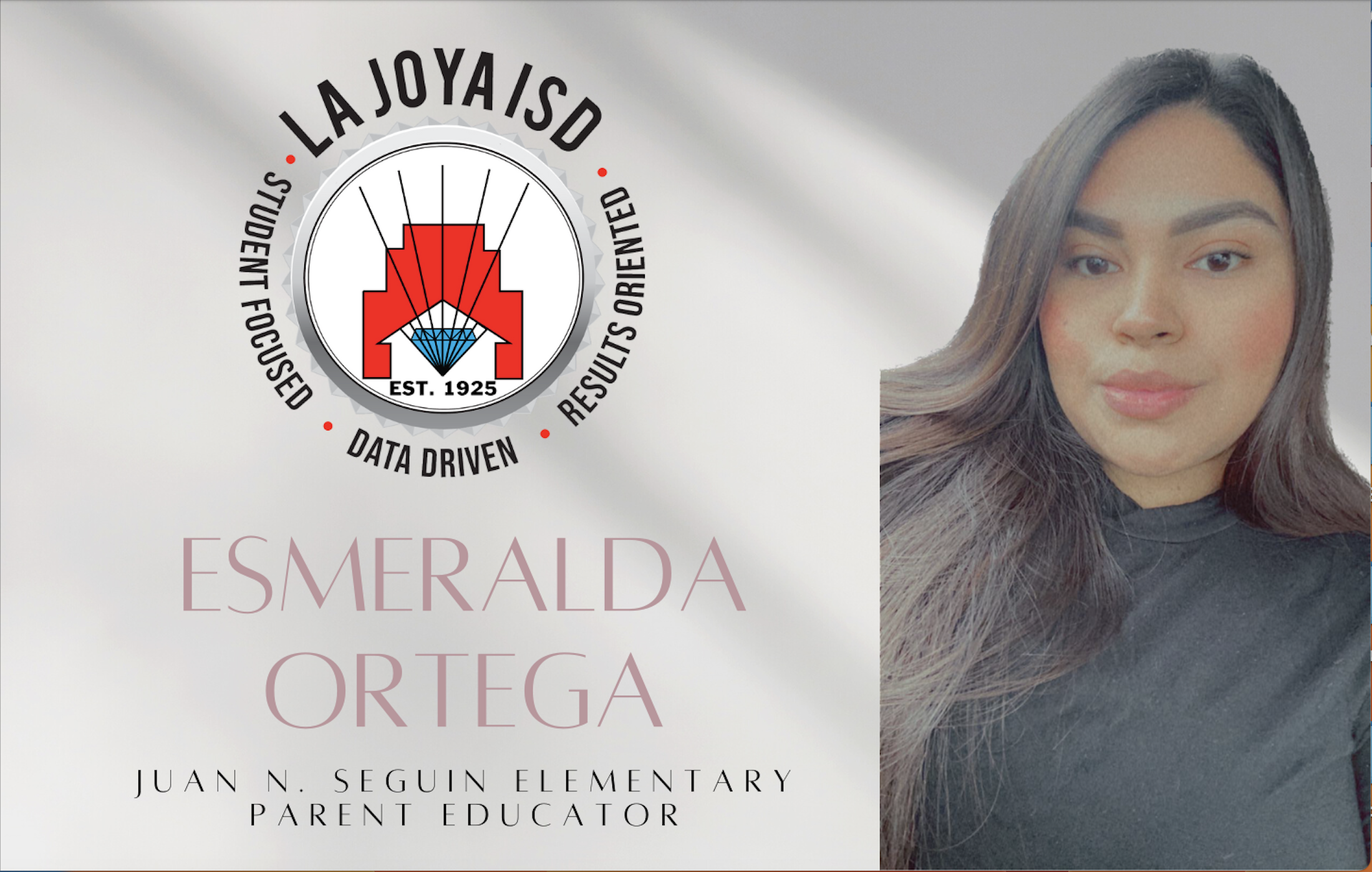 Esmeralda Ortega,
Parent Liaison
956-323-2710
e.ortega@lajoyaisd.net
Hello, I am Esmeralda Ortega, your Parent Liaison at Juan N. Seguin Elementary. It is an honor to join this vibrant educational community, and I am excited to serve as your dedicated point of contact for any assistance you may need.
In my role as a Parent Liaison, my mission is to ensure that every parent and student feels welcome, informed, and supported. I am here to be your advocate, guide, and partner in your child's educational journey. Whether you have questions about school programs, need assistance with navigating the educational system, or require resources to support your child's learning, I am here to help.
I am passionate about fostering strong connections between the school and parents, promoting effective communication, and creating an environment where everyone feels valued. Together, we can work towards the success and well-being of your child.
Please feel free to reach out to me at any time with your concerns, questions, or ideas. I am here to listen, assist, and ensure that your experience at Juan N. Seguin Elementary is as enriching and positive as possible.
I look forward to getting to know each and every one of you and working together to make our school community thrive. Let's embark on this educational journey together, hand in hand, for the benefit of our children's future.